Candle Conference
20 February 2020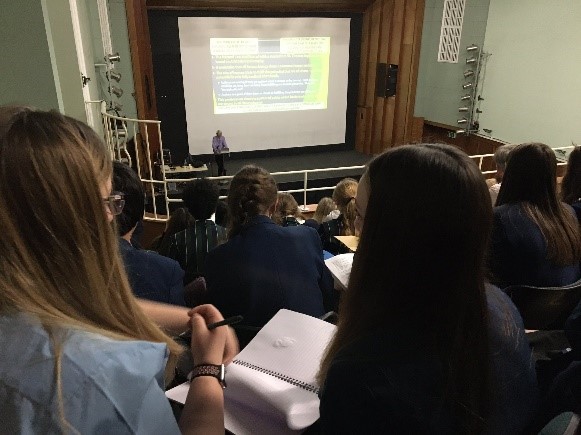 Academic conferences, 'Candle' run by Dr Peter Vardy, are designed to help young people fulfil their potential by thinking deeply and well. In February, fifteen Year 10 students took advantage of their most recent event in Manchester in February.
We explored topics from the Religious Studies GCSE course such as The Nature of God, Life after Death, Sin and Salvation and The Sanctity of Life. We also debated the controversial ethical issues in medical ethics; abortion and euthanasia.
All the students represented the school well; taking copious notes, listening carefully to the lectures and film clips and applying their learning to examination questions. Stephanie Ramsden did us all proud by taking an active part in the closing debate.
Candle Conference