Ski America 2020
11 January 2020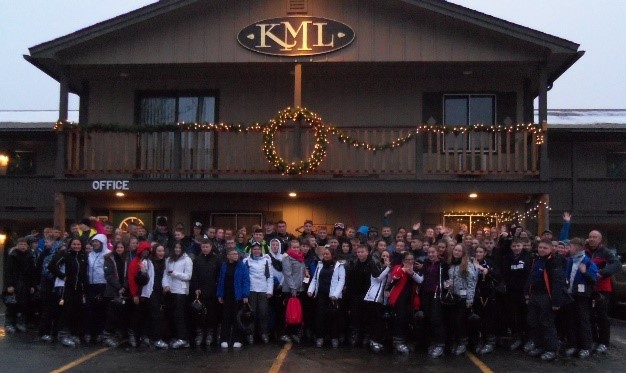 In early January over 100 pupils and 10 staff spent 8 days packed with snow, fun and laughter on a truly memorable ski trip to New Hampshire, USA.
From skiing to snow tubing, pupils enjoyed all the activities New Hampshire had to offer and over the first five days as the snow continued to fall, so too did the pupils on the slopes! Students regularly skied Black Diamond runs, venturing to the top of the mountain and enjoying the packed powder that the week's snow had left.
Leaving the snow, our group moved onto New York City. The bright lights and tall buildings left our pupils in awe of the magnitude of this wonderful and iconic city. From Time Square, Hard Rock Café, the 911 Memorial and Memorial Fountains, the Top of the Rock, the Empire State Building and Lady Liberty on Liberty Island pupils didn`t know where to look next.
What a supreme way to end a memorable trip. This was a full Brownedge team effort and shows what an outstanding family we are. The Twitter updates had one common theme #makingmemories. I think we can now change this to #memoriesmade. 2022 Anyone?
Ski America 2020