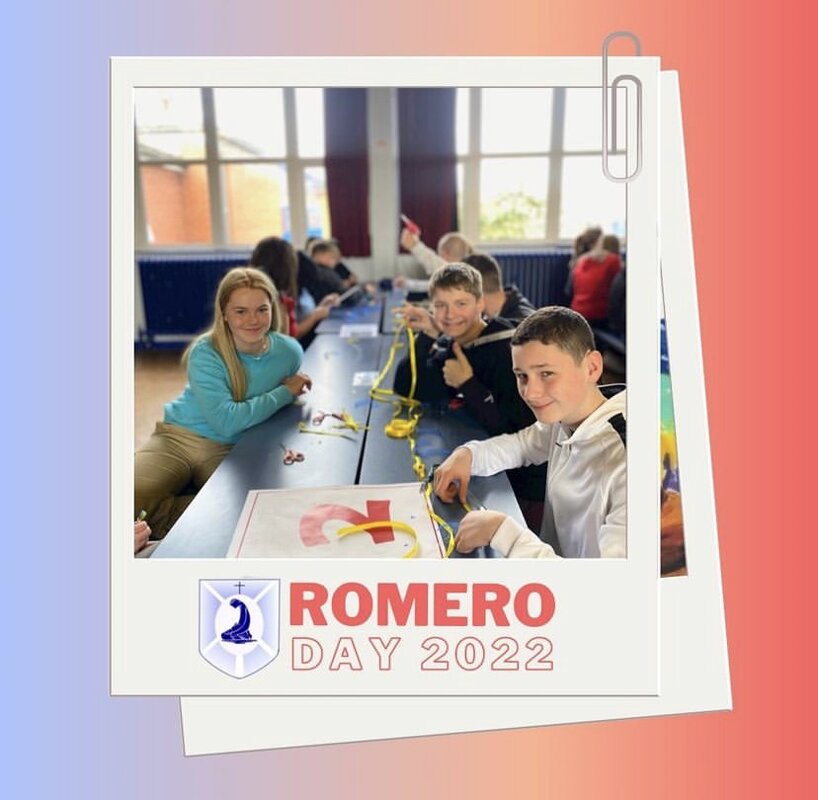 ROMERO HOUSE GATHER TO CELEBRATE FEAST DAY
We celebrated the feast day of one of our inspiring House Saints, St. Oscar Romero. Romero was a Catholic priest in El Salvador, where he was born. He was named archbishop during a time of political turmoil in the 1980s. Despite his own personal struggles, Romero accepted God's call to become a voice for the voiceless in his community.

Our Romero pupils and staff dressed in red to celebrate this incredible saint and martyr, and spent the day partaking in games, creative workshops and prayer to celebrate his witness. On this special feast, we are praying especially for all of the staff and pupils in Romero House. St. Oscar Romero, pray for us!