Chaplaincy
Hello and Welcome to Chaplaincy
Our Chaplaincy Team is made up of staff, pupils and Lay Chaplain Rachael.
We have a wonderful team of Chapel Prefects who plan and lead student prayer every week, based on the prayer theme for the week. RE, Drama, Technology, Geography, ICT, Art and PE are just some of the departments which contribute to our worship and the ways we live out our faith at St. Mary's.
Why not check us out
We now have a Chaplaincy GIFT team in school! 'GIFT' stands for Growing in Faith Together. They are a lively and enthusiastic group of year 7 students who have a passion for serving others and sharing God's love.
27 November 2019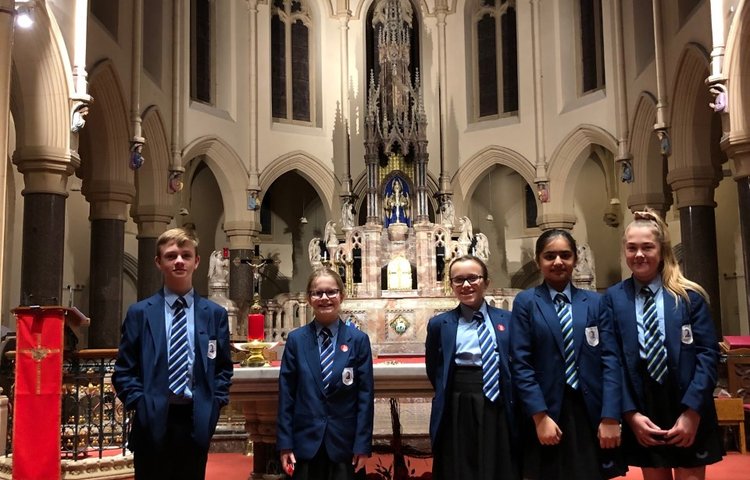 1 November 2019